FREELANCE PROJECT
The Corona Crisis asked for quick digitalisation for restaurants and bars in the Netherlands.
During the lockdown I designed and developped the website and Social Media content (Facebook & Instagram) for Cafe de Blaffende Vis. The website was the place where the (regular) guests could find information the take-away menu and changed opening hours.
After the lockdown the website needed to be changed and I implemented the Formitable reservation system on the website.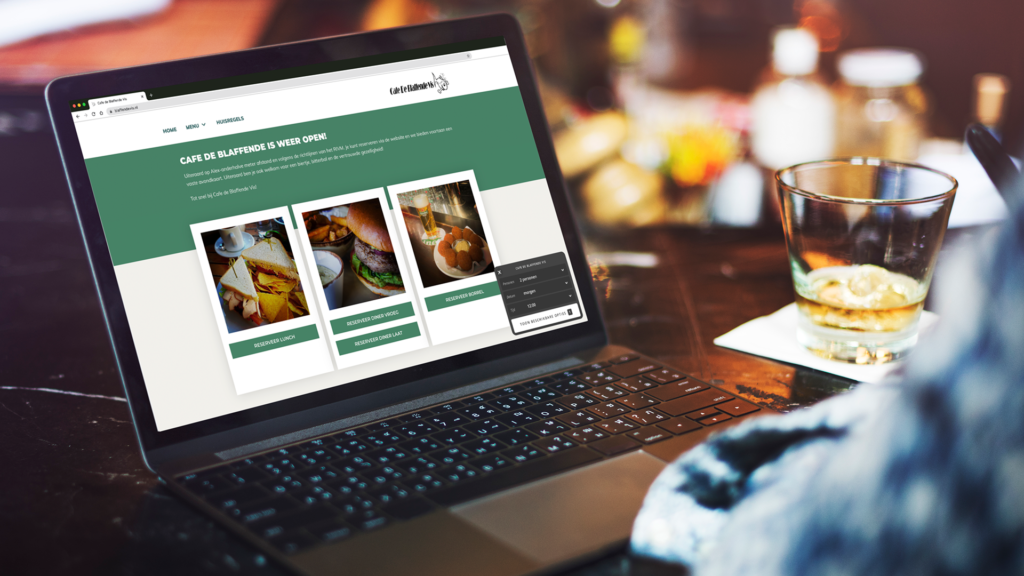 PROGRAMS & TECHNICAL INFO:
Adobe Photoshop
WordPress using the Elementor, Yoast and serveral other plugins.
Check other project for Cafe de Blaffende Vis