FREELANCE PROJECT
Christmas during lockdown…
Together with Marleen from Eat Your Heart Out Catering Amsterdam, Café de Blaffende Vis cooked a special 3-course Christmas dinner. For take-away and delivery.
I designed a A5 flyer, Social Media posts & Stories for Facebook & Instagram. Implemented the look & feel on the Blaffende Vis website and set up the menu's on the Eat you webshop in WooCommerce.
The WooCommerce part was quite challenging, to implement 2 pick-up points, open different hours / different and delivery moments. And make sure at the same time the check-out process stays easy and clear.
I used the (WP DESK) flexible checkout fields pro plugin which was very convenient.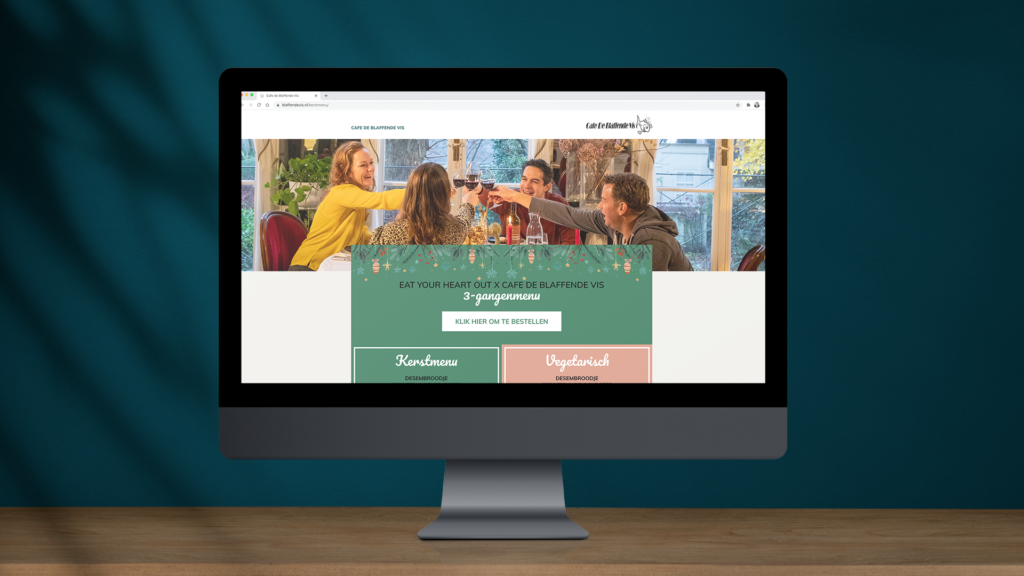 PROGRAMS & TECHNICAL INFO:
Adobe Photoshop
Adobe Illustrator
Adobe Indesign
WordPress
WooCommerce
TAGS: | WORDPRESS | WOOCOMMERCE | SOCIAL MEDIA | ADS
Check other project for Cafe de Blaffende Vis